Hotel suites-and 1 bhk apartment orchid homes in dodamar - Panaji
Wednesday, 18 May 2022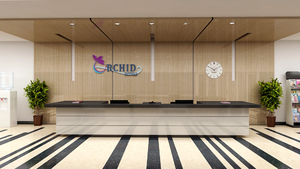 Contacts

Nainsi GHD

09319200236
Item description

ORCHID HOMES can offer AN unbeatable mixture of country charm, with cosmopolitan sophistication and a relaxed resort ambiance. this can be AN exclusive, green, gated-community resort that's equipped and staffed for end-to-end maintenance and union.
An expertise that's increased by distinctive services like our caretaker facility, which will pay attention of everything you need.
Rest assured that life here offers you AN desirable array of benefits – from the large image right all the way down to the fine details. It's all here: a infinity-edge swimming bath with a spectacular read, a completely -equipped fitness centre with a spa, a club house with edifice, and a well-stocked Bar to choose up necessities or tiny bites. we have a tendency to aim to supply AN unequaled level of build quality and end, exclusivity, amenities and services; and invitations you to become a neighborhood of this expertise.